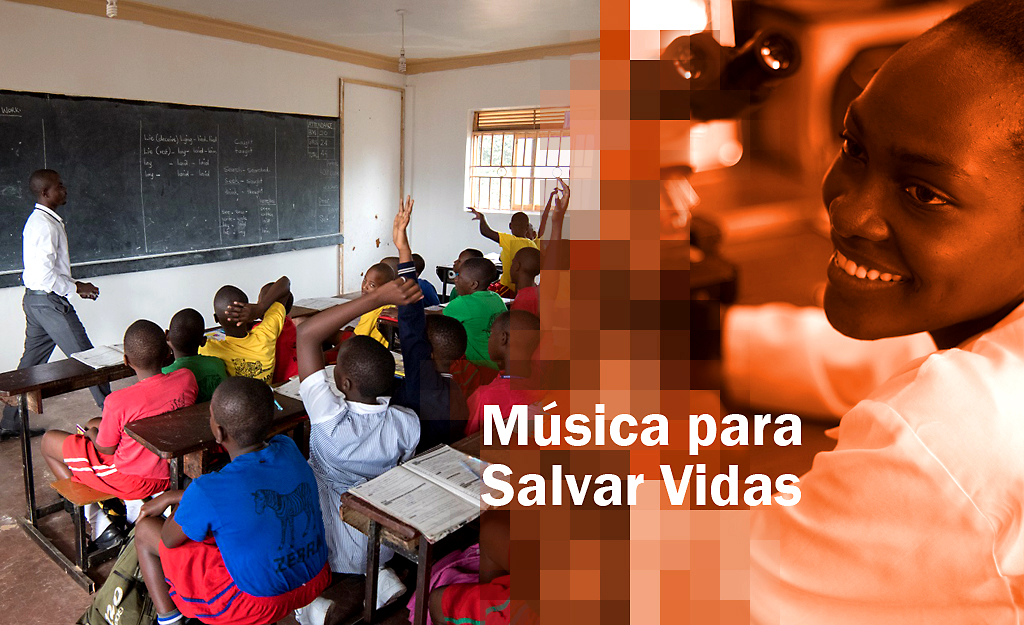 Música para salvar vidas.
A project of help, education, training, and support up to the end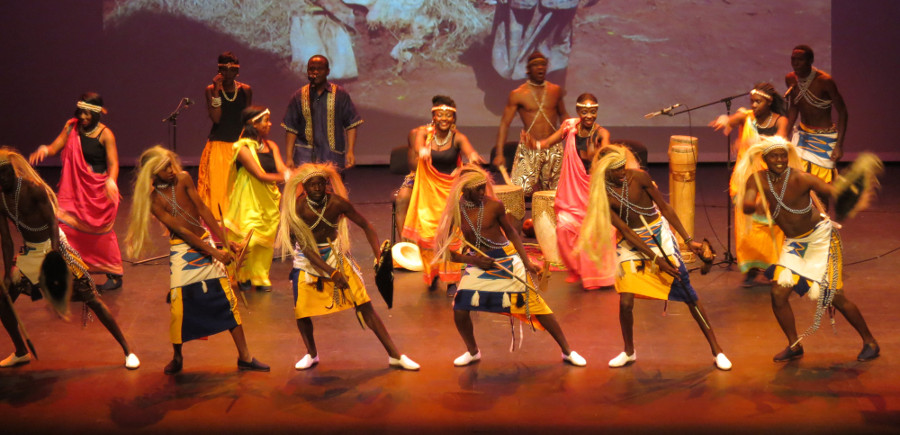 Music to Save Lives
Música Para Salvar Vidas (Music to Save Lives) is a non-profit organization, based in Spain (Province of Segovia) but acting in Uganda (Africa) helping orphans or  disadvantged children to survive and get a future in their country.  The children under our responsibility in Uganda,  receive full care, health treatment when necessary, full education (primary, secundary, university and special education)  and  appropriate help until they can manage by themselves.  There are approximately 30 children living the home in Kireka, on the outskirts of Kampala (Capital of Uganda), plus various children living outside in Students residencies, whilst at the University.  Música para salvar vidas, also helps various groups of persons related to our children, outside the home.
Each child or adolescent in our organisation practices music daily  and takes part in the performances of the big choir (Uganda Natumayini) composed by all the members.  Each member,  has also the opportunity, according to his or her talent, of forming part of the different artistic groups of the project.
Musica para salvar vidas is registered in Spain and in Uganda and is recognised as a Charity Organisation, registered at the Ministery of the Interior in Spain and audited every year.
Why do I like this project?
I like this project because it gives me energy. In Africa there is a lot of energy. It is not always employed that well, but there is energy, there is strength, there is willpower and hope, there is enthusiasm and love. And we miss all this nowadays in Europe. In Africa you find people like Nelson Mandela, a superior being, whom with just his own determination and sacrifice, has been able to change the face of a country. You can find people like Sarah from Nigeria, who managed to survive the crossing of the desert of Niger (by foot!), Algeria, and part of Libya, to end up reaching Spain. You find people like Mummy ¨Florence, an incredible woman of a Ugandan village, leading a group of women who had been abandoned with their kids, with no money, no food, and capable of creating a solidarity fund to help them go forward. And there are people like our kids, who give us such joy, love and hope every day, kids who had nothing and no future in view of the conditions they were in and can now live in their country thanks to this project. All this, gives us the strength to keep on.
Elisabeth Michot de Jowers
(President of Música para Salvar Vidas)